Contents:
V eneto, I taly. C larksburg, C alifornia. Flight of Draft Beers 5 oz. Happy Hour 4 - 6 PM everyday. No reservations taken unless you are booking an event. Events include a food and beverage minimum. All events must be booked at least one week in advance. On the other end of the spectrum is a subset of club-going men who troll for hookups in bars and are "pushy," according to Kristen.
Casey, 23, hypothesized that the gender imbalance is to blame for this behavior: With fewer women around, competition increases, resulting in a higher-than-average proportion of hyper-determined, sexually frustrated men on the prowl. Women aren't even necessarily trying to date. But the main reason why Silicon Valley is far from a bachelorette's paradise has nothing to do with the gender ratio. It has to do with the fact that many women aren't even actively pursuing relationships to begin with, preferring to focus on careers, graduate school and friendships rather than settling down.
That means that the women and men who work in these industries have to make an effort to go out and find those dateable singles, and it's not necessarily effort they're willing to expend. Nancy, 25, said when she's with her male friends and colleagues, the focus is on having a good time, not dating each other. Dating is just as difficult anywhere you go. If nothing else, single women's struggles in San Jose prove that even when women are literally knee-deep in eligible bachelors, they still have the same dating difficulties — balancing work with play, fending off creeps and dealing with commitment-phobes — as other singles around the country.
Even if experts would have us believe otherwise, dating is not a numbers game. Making a true connection takes time, dedication, openness, social skills and perhaps a bit of luck, no matter how many statistics tell us where the best city to find a spouse is. In the end, gender ratios don't matter nearly as much as the other factors that go into finding love. Chemistry, personality, lifestyle, situation, values and timing still have to sync up, and none of that can be boiled down to numbers.
Related stories by this author. We are simply the victims of too much demand and not enough supply. Factor in the fact that many people are strictly of a no growth mindset and it is difficult to see a solution. Once my husband passed my home was appraised and I will not pay income tax if I sell. My leaving will make no difference in the overall scheme of things but many seniors might consider it as it could make their financial situation much more comfortable.
Those homes could be snapped up by younger families who wish to live here. Mauricio, if you want to continue posting here answer the question posed in the blog. You have now posted four times without ever saying as Suburbanite did above that it is okay with you if only rich families can live here in the future. Were you rich when you moved here and when was that? Crescent Park Dad, answer the question and I will repost your cart before the horse post. Please stop telling people what voters will or won't do and tell us whether you are okay if only wealthy people can move here in the future.
Were you wealthy when you bought a home here and when was that? I don't want Palo Alto to be only for the super-wealthy. The large number of rentals will prevent this from being the case, though. If Stanford grad students and post-docs can afford to rent here with roommates I don't think that tech workers will have difficulty doing so as well.
Admittedly Palo Alto is not a place where young families with single earners can purchase starter homes. I don't see this as a huge problem, though. I'll answer your repeated question: No I don't want Palo Alto only for the rich. Now it is your turn to answer, how to deal with the two major causes of the shortage: Until these two causes of overdemand are addressed, the rest is a waste of energy. No, I don't want Palo Alto to be a town only for the wealthy, but nor do I want the massive development that would be required to bring down housing costs.
To answer the question in its rhetorical guise: Yes, I have stopped beating my wife. It matters not what I Want. As the smarter Entitleds referring to the mindset, not the person at last Monday's City Council meeting will eventually learn, what I Want is often not quite what I'm gonna Get. During the decades I've lived in Palo Alto, it has evolved from a middle class with a sprinkling of upper class community to a middle class with a drenching of upper middle class town.
Such tends to be the fate of locales with intelligent, educated, success-oriented inhabitants. With notable temporary individual exceptions, the rich tend to prefer living in yjr true enclaves for the rich: Palo Alto will never be in that league. Rational people should not react irrationally to an irrational stimulus.
Especially a temporary one. Booms always run their course, leaving their debris behind. This one too shall pass. Let's hope its legacy isn't too terribly onerous. It should be a placed to live for those who have worked hard, made good life choices, taken advantage of their educational opportunities, and have earned the privilege to do so. To answer the question posed I am ok with anyone who can afford to live here living here.
I would have liked to move to Saratoga or Atherton a decade ago but those suburban towns were too pricy then and still remain significantly pricier than Palo Alto today. Of course everywhere is getting expensive and traffic in the whole region is getting very onerous in this latest boom cycle.
Overall it doesn't seem sustainable, and not just in Palo Alto. That doesn't strike me as a good reason to emulate San Francisco , build more of these monolithic "communities" right up against the sidewalk on ECR, or block the sunlight with taller buildings. To really make Palo Alto "affordable", would require destroying most of the reasons why I moved here Maybe some developer can knock it down and build a triplex on the small 6k lot.
To answer your question. I don't mind if you have to be wealthy to live here - it was no different when we bought our first PA house in I'm a 5th generation Californian. I was born in SF but I grew up here. My family moved back down here when I was 4yo. My Grandfather went to Paly. Out of college I lived at home during the summer and then because of rent prices in this area were too high for my income , I shared an apartment in Fremont and carpooled it was bad back then too had to leave at 6: I had no problems with that. My first home was a 3-way partnership with friends. Bought a townhouse in San Jose.
Sold my share because I was getting married. At first we rented in SF and had a room mate as well. So we bought a condo in Redwood Shores. Then bought our first house in Mountain View and had child 1. With child 2 and a double-income that put us into 6 figures early 90's we bought our first PA house - which was a major fixer-upper roof leaking, bad plumbing, 's furnace, termites, water damaged ceilings and walls, dry rot, rodents in the attic, failing Edison-fuse electrical panel, etc.
This was 13 years out of college. Lived with all of the problems and employed sweat equity for a few years. Then later remodeled to make it a great home. We also had to save in order to come up with a down payment. And we never saw a problem with that. And we didn't have a problem of having to work our way up the ladder to make it happen nor did we mind sacrificing comfort, monster commutes, stay-cations, etc. No need to repost my other response. We cannot substantially add housing without first planning, funding and building all of the infrastructure and services required.
This has been proven out by the debacle that is downtown Palo Alto: Let alone convince the good citizens of this town to agree with throwing out the height limit aka, "Manhattan-izing" and taxing themselves to come up with all of the things to keep this town sane with a double-digit increase in population. This is a general rant, not directed at Steve L.: Wishing for it, sermonizing for it, moralizing for it, politic-ing for it, income-gap shaming for it Palo Alto can no longer afford to keep expanding office space or housing without first addressing and solving the major gaps in services and infrastructure that exist today, let alone what should be in place before any further expansion is considered.
Crescent Park Dad Thanks for the details. My family has only been in CA for years so you have me beat there. I understand that you and I and many of today's young people work ed hard. My evidence is that today's young families in the region work as hard as most of us older timers. So could you answer the last couple of questions above do you own and were you wealthy when you moved here?
I go back to my story that started the blog. Greg Schmid and I had good jobs but were not close to wealthy and could buy a home here 30 years or more ago. Now that is not possible. I do not want to lose families like ours were because we refuse to try new approaches to the next round of housing, which will not be single family homes here or up and down the peninsula.
The 'cultural desert' of Silicon Valley finally gets its first serious art gallery
It's a bit tiring to try to have an honest, thoughtful conversation about values and vision yet constantly be met with straw-man arguments, non-answers, or claims of entitlement, disingenuousness, and ignorance. I absolutely do not want a Palo Alto where only the rich can afford to live. What's more, I don't want a Palo Alto with housing solutions that only make sense for one age group or lifestyle. I want a Palo Alto that welcomes the young and old when they look for smaller units that make more sense for them.
And I want a Palo Alto that offers great opportunities to walk to work, bike around town, and take Caltrain to all sorts of other places! The situation is tough and complicated, as has been said.
follow
THE ROUNDS
It's easy to put blame elsewhere - on nearby towns, on foreign investors, on developers, or on a tech boom, and some of those may deserve that blame. But we have much less control over those things. We do have some control over what our town builds, and how it builds that. If we do it right, it can cause less traffic, less pollution, less noise, and fewer parked cars. Will building more housing make Palo Alto affordable to everyone? Maybe not, but we have to start somewhere, and it will probably lower prices a bit.
And if we build more variety of housing, it will bring in more variety of people as well. And, just to head off some of the common responses: Yes, I actually live in Palo Alto. No, I'm not a shill for a developer, company, or organization. And no, I'm not asking for anyone to pay for my housing or anyone else's; I'm asking for the town to change the rules a bit to direct the free market to build out the best town it can.
Twenty-six years ago we moved from a small place in Massachusetts to Palo Alto. A little home that needed a lot of work. We agonized for many a night being fearful we could not afford it, as our salaries were good but not that good. We bought it 21 years ago, and put our heart and soul into refurbishing this little place, and we absolutely love it. What constitutes "being wealthy," and why does everyone want to live in Palo Alto? I personally agree with several previous posts that an outstanding and affordable public transportation system could help relieve many of the issues related to housing density, expense, traffic, air quality and people's unhappy feelings that Palo Alto is only for the wealthy.
In my case, I was not remotely rich when I bought my house 30 years ago. I was just wiling to make the sacrifices that millennials and others don't seem to want to make. The problem I have with the pro density people is that they, deliberately, don't confront, but rather ignore those who are responsible more than others for the ridiculously high price of housing in Palo Alto and don't demand of themto rectify the problems they have caused. Companies at the Stanford Industrial Park who keep hiring young workers with no Bay area housing and then demand that Palo Alto take care of their housing problem.
Start ups like Palantir moving to arguebly the hottest housing market in world, and pressuring Palo Alto to solve their employees housing problems. Enormous amounts of foreign money dumped on Palo Alto real estate, some of it undoubtedly illegitimate money needing laundering. It has caused an unprecedented bidding wars that rapidly pushed housing prices to dizzying heights that can be afforded only by the very wealthy. The real estate agents with offices in China who encourage and solicit these kind of transactions should shoulder some of the blame, so are home owners who are wiling to except outrageous offers for their homes without even meeting knowing who the buyer is.
Most of us live in Palo Alto because we chose this way of live: We moved to Palo Alto exactly because we didn't want to live in the kind of place and environment Steve Levy has in mind for us, and we intend to protect our way of life by rejecting his vision. This blog is not about everyone wanting to live in Palo Alto.
It is about making it possible for families like yours and mine to move or remain here now. I suspect you could not buy the house you are in if you had to buy now, It is not a matter just of working hard, I think it is a bum rap to talk of young professionals and their families now as if they are not working hard I know you did not say this. I could not do that now.
How to Set Up a Palo Alto Firewall for the First Time
That is the point, unless we change we will lose the type of family that was the foundation of our city. Thanks, Steve and others for propelling housing issues into debate. Most of the issues seem to be on the table very early. Two things are very clear to me. The most determinative factors are November 8, and November 6, As I see it, wealthy communities want exclusive restaurants, high end shops, unique entertainment, yet they don't seem to think about who works at those places.
Service workers for all your exclusive needs typically don't pay much beyond minimum wage. I'm including nanny and elder care services, landscaping, etc. Where would you like us to live? Do you think we should commute in from Tracy or Concord? I've watched Portola Valley and Atherton become islands, disconnected from the rest of the real world. When I started elder care in the 50's service workers lived on the large estates, and were available at all times for the wealthy families. Reminiscent of Downton Abbey, in many ways, but there we were, not paid well, but with a place to live and food to eat, and a trust unheard of in this day.
With the exodus of service workers fleeing to more affordable places, I sense an economic collapse coming. We can fix this with affordable housing for all. Mauricio, Before you accuse companies of creating the housing problem, supply this information: How many people work in Stanford Research Park today vs. How many people work in Palo Alto today vs. How big was Palantir when it moved to Palo Alto?
Get the latest headlines sent straight to your inbox every day.
It did not transfer thousands of people to Palo Alto. Are you suggesting that Palatir move out of town or cap its employment in Palo Alto? What if somebody suggested that you move out of town? How would you react? As a 4th generation Menlo Parkian, I appreciate this subject. My family has been in the service industry all this time, even with the last two generations having college degrees.
I feel the anguish of Violet, who worked in elder care. Yes, it's officially too small, but it has a rich history, and we won't be run out of town. We are sort of a Charlie and the Chocolate Factory bunch, by necessity. Please consider all the blue collar workers when planning our future community. We are the backbone of it all.
I somehow wanted to bring across that not everyone in Palo Alto is "wealthy. In , a good friend of my husband in San Francisco sent us a wonderful news report from one of the Bay area news papers that rated a number of Bay area cities based on many different components, i. Even though Palo Alto did not show up as number 1 in all categories, the overall sum did make Palo Alto the best place to live.
Before we moved here from Massachusetts, we had no real "feeling" about the different cities. All of Palo Alto's surrounding cities sounded lovely to us, and we looked at many places. We ultimately chose Palo Alto based on the information published in the news paper, and limited our search. Yes, we were very blessed finding our little home in Professorville, and we love it dearly, not only for the home, but especially for our great neighbors, the birds in our backyard, the fact we can walk everywhere, and the relationships we have developed with our service people, i.
However, I do believe that having an excellent train, BART and metro system, could help alleviate a lot of the issues. It would bring all of us together in a more balanced manner. Steve - sorry if you didn't see my answers in all the details. When we bought our first PA home 13 years after college graduation , married for 9 years, we had a combined income that put us in the low 6 figures.
Our down payment came from our savings and a second loan on the house. We did not have any gift money, trust funds, etc. We did it on our own. I would say that we created our own wealth in available income through working two jobs. I would also say that we didn't start out wealthy and had to work our way up - just like many other PA residents. So - yes, I have no problems that you have to be wealthy to buy in PA.
And I have no problems that you have to be ultra-wealthy to buy in Atherton or Woodside. I have a regional outlook on this. The City of Los Angeles I know, big example has very wealthy enclaves to low-income areas. Bel Air, Silver Lake and Crenshaw are all part of the same city. And it seems to be working out just fine. So when I give my real estate timeline, I'm not trying to talk about our work ethic.
It doesn't all have to be in Palo Alto. It's OK that Milpitas is far more affordable than PA and that's where you buy your first home or rent your first apartment. You don't have to be wealthy to buy in Mountain View? This sort of out-of-date, blinkered thinking is what is at the root of the problems that this area faces.
Somehow, there is this notion in play in this area that "things aren't as bad as they seem," or "Don't worry, the market will fix itself. It IS as bad as it seems. And the market has most definitely NOT fixed itself -- ever. Getting out of this area is becoming a better option for a lot of people.
Companies demanding housing for their employees when they insist on being in a very expensive real estate market with very limited space and tight inventory are indeed a major cause of the problem. If companies are concerned about their employees housing, moving to todays Palo Alto in particular, and the Bay area in general is an astonishingly bad idea. Asking Palo Alto residents to take care of their employees inability to find housing is nothing short of chutzpah. In response to your remark, no one can ask me to leave Palo Alto, because I bought a house here without asking Palo Alto for any help and because I didn't ask Palo Alto change so I can move here.
A very different situation from those who demand help to live here. I never asked anyone else to leave, but I keep posting out that corporate responsibility doesn't obligate us residents to bail them out. They need to find housing for workers who can't afford housing here, not us residents. It was corporate irresponsibility and foreign money that caused this problem, let them fix it.
Crime rates are down. Interest rates are still at near historic lows and coordinated civic, corporate and market forces are working to revitalize that area. I know many people that own homes in Palo Alto today myself included used a strategy of buying starter homes in satellite communities like Sunnyvale and Mountain View and then trading up as they were able to save and build equity over years. Certainly housing prices are higher but arguably the job market, stock market and interest rates are more favorable.
My home, the Abitare, is almost certainly the best living example of the type of high density dwelling Mr. Levy proposes for Palo Alto. It is my experience living in such an environment that makes me skeptical of the model's potential for addressing housing issues in our town. Our building, constructed in , located between Alma and High, consists of forty market rate units, four below market rate units, two store fronts dry cleaner and skin salon , and a private garage. A public garage is attached to our building. The structure is four stories, presumably exceeding the fifty foot height limit.
The housing density is greater than allowed by standard zoning. See Web Link While some of the units have been beautifully remodeled, the Abitare is most definitely not a luxurious environment. The original interior design consists of tacky white particle board cabinets, cheap metal venetian blinds, etc. We have no amenities. No pool, no gym, no lawn, no air conditioning, etc. We do, however, have all the advantages of living downtown. We also have all the disadvantages: The community is composed of comfortable, professional people. Most of our residents are working professionals, with several retired people and a few students.
Appearances cars, clothes, decor, etc. It is doubtful any of our neighbors are blue collar or service workers. The lifestyle does not appeal to many families with growing kids. Most of the residents are singles or couples, with a few roommate situations. Currently, there are six units with small children. Once the kids start school, however, many of the families move to single family homes. The vast majority of residents drive to work, shop, relax, etc.
Is Silicon Valley the Best Place to Be a Single Woman in America?
We are located directly across the street from the Palo Alto Station. It could not be more convenient to use public transportation. Yes, you meet neighbors walking around downtown, and a neighbor here or there walks to work or bikes to Stanford or takes the train. Still, the parking garage is full at night and nearly empty during the day. Owners will only sell for a very high price, and will wait to get it. Unlike other Palo Alto homes, our units do not sell in a few days with multiple offers.
Even so, sellers will wait and wait and wait for the big bucks. The unit currently for sale was listed on August 6, more than two months ago.
sex dating one night?
are any of the victorious cast members dating.
uk dating shows 2015!
dating agency for mental health.
funny russian dating site pictures.
A similar unit in the building sold a few months ago. It also sat on the market for a long time. They waited and waited and got their price. Call it unmitigated greed or smart business, but this is not a simple case of supply and demand. The BMR units have a limited success in bringing economic diversity. We have wonderful neighbors in BMR units who make substantial contributions to our community. But the BMR program, after the initial sale, does not appear to be well-managed. Our building started out with nine BMR units, but five were converted to market rate because the owners were "unable" to find people with lower incomes to buy them.
Additionally, we have cases where homes purchased at BMR prices are rented out at market prices, making a windfall for the owner. There are many more observations that could be added, but the main point is that we should not expect that simply building more of this type of housing will have the desired effects, and they surely will bring negative consequences. In their opinion nothing here is affordable. Whatever "affordable housing "you may cause to be built will either immediately get astronomically bid up portion deleted.
Once purchased the affordable homes will increase rapidly and dramatically in value which will lead to resales to take advantage of the sizable gains. And the overall effect will be more population, more strain on current resources like water, power, schools and roads. After a few years as homeowners the newest residents will have magically joined the ranks of the wealthy by virtue of their real estate. They will become what you don't want. The need for diversity argument is false.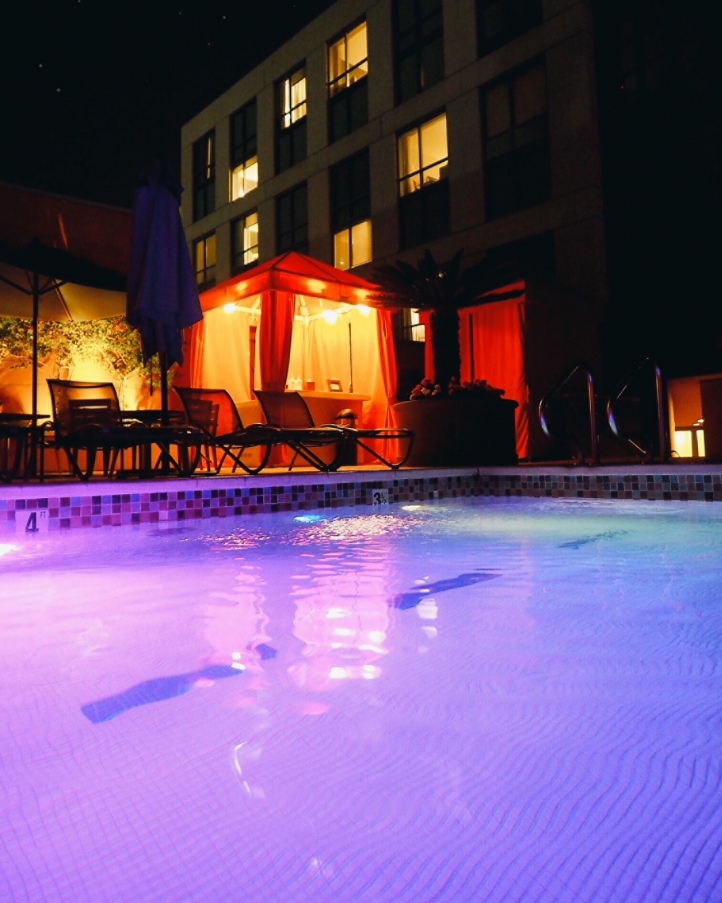 Diversity is whatever you want to define it as. Right now the wealthy in this town in addition to Caucasian are also Chinese, Indian, Middle Eastern and many other races. They have backgrounds in medical devices, genetics, social media, semiconductors, application software and lots of other diverse areas.
They come from poor backgrounds, middle class backgrounds and wealthy backgrounds. Ages range from late 20s and up. They pass every diversity test except there are not enough of them who are not doing as well financially as they would like. Let's just face the fact Palo Alto is a jobs hub in the middle of a mass transit system which is crashing into griid lock. That's why people a willing to pay insane prices to live in our town!
Best comments I read here are to underground Caltrain. I'd do that from San Jose to San Francisco in all residential and downtown areas, add BART there, and use the ground above for more schools, parking lots, and high density housing close to the transit nodes. Such a taking of private land for public use is a good deal for all of us, including the railway land owner.
Years ago as a young lawyer, I had to go through boxes and boxes of railroad easements including all the above ground uses along the Caltrain line. Ye Olde Southern Pacific rail company makes more money on those easements than passengers. It certainly makes more money on its late night freight trains than running pasengers thanks to the wildly outdated labor contracts still in force. Until our local politicians wake up and realize that a surface train line on the Peninisul is a late 's artifact in the 21st Century we are all doomed to be stuck in worsening grid lock, soaring housing costs, and each time I drive along Alma I will look at that train right of way and roll my eyes.
Paul Shoup, lived walking distance from the Los Altos station. Every weekday he boarded an express which made only one stop to SF at Calif Ave where he was joined everyday by the head SP legal counsel who lived at Cowper and Santa Rita. To make mass transit work we'll need to get everyone willing and able to use such mass transit. Shoup if alive would be trying to sell the Caltrain ground and air rights to the highest bidders starting with the San Antonio to Redwood City section. It is now owned by Caltrain.
UP has certain rights of usage. Rather than get stuck in highway traffic, why didn't you ride Caltrain yourself? Are you part of the problem or the solution? Successful companies have implemented successful transit solutions for their employees. Less successful companies will either come up with a better program or be left to wither.
First to call where you and I live "high density" is almost as silly as Mauricio's sardine can reference. We live in a four and five story building, mine bordered on both sides by even taller multi-family buildings. SF, Oakland and San Jose have high density in the sense of very tall buildings. Four or five stories is not "high" density unless you think people should only live in single family homes or duplexes. Where you and I live is typical of what is being built now up and down the peninsula. I agree and add retired folks.
I think the only way people with lower incomes can live here is with subsidies, which is not what I am talking about. I do worry that if we do not allow buildings such as where we live and some with smaller units, that many comfortable professional people will no longer be able to stay or move here and we will lose a part of our heritage and economic diversity. Just this week a family with a one month old is moving into our building from New York.
We have many families with kids now some in middle school. They enjoy the convenience and amenities of living downtown. My son and his wife live in a townhouse that is smaller than where we live in Costa Mesa and have space for our soon to be grandchild's bedroom. They could have bought a single family home far away but chose this lifestyle for their family.
That is wrong for our building also. I think many do drive to work but some do not, some are retired, some take the train. But you are wrong about the non work trips. The families with kids walk or bike to school, shop downtown and walk and bike quite a lot. And as far as the nostalgia other posters have mentioned for a friendlier Palo Alto, our experience and our son's is completely different. In our building, friends are there to get our mail or papers, do our condo chores when we are on vacation, watch the young children grow and take their first steps or bike ride, and do all and more of the neighborly things our friends did when we lived on Edgewood.
And for our son and daughter in law, living in a small townhouse complex brings continuing offers of help. And of course the rising prices and rents in our building and downtown show that newcomers value our kind of living. The point of this blog is to make sure that such living is available to "comfortable" but not rich families as we and the region continue to grow. I'm 28 years old and I recently bought property in Palo Alto. I work my butt off and took a ton of risks in life to earn enough money to buy property in Palo Alto.
Still, a huge portion of my earnings go into my mortgage. It's supply and demand, and most of my millennial friends don't understand this concept. Heck if I had more money I'd want to live in Atherton - but that's not entitled to me. Maybe one day if I continue to work hard. Who knows, maybe one day I'll lose my job and will no longer be able to afford my mortgage.
That'll be on me, and I wouldn't expect to be able to stay in Palo Alto. Plenty of other great, affordable places to live. I'd move to Austin if I had less money, save up for a few years, then try to buy in Palo Alto down the road. Probably not gonna happen! I volunteer teaching underprivileged people in my free time so I am not totally heartless! My family moved to Palo Alto in , when I was a few months old.
My husband was born at Hoover Pavilion, and is a descendant of Gold Rush pioneers. So we've both been here a while and have seen a LOT of change, beginning with the cutting down of orchards to build Silicon Valley. I'm afraid that this question is coming 10 or more years too late Certainly, this city has had its share of wealthy folks all along--just look at Hamilton Ave.
But it had diversity that perhaps the more recently created Palo Altans don't know about. My family was decidedly middle class; I grew up in South Palo Alto in a McKay home that my father referred to jokingly as 'the poor man's Eichler'. It was a financial stretch for them, coming from a small town in Illinois. My husband and I bought our small bungalow in , and it was a stretch for us, as well.
And this was a bank foreclosure that needed a lot of work before it was even habitable like, water not pouring in when it rained. Yet, these were stretches that were possible. I am a librarian and my husband has a small business--we do fine, but we are not rich. We have two daughters in college now, and unless they get lucky, I don't see how they will be able to live anywhere near us, in THEIR own hometown, even with the fabulously large inheritance they will get from selling our house when we're gone at which point it will be moot, anyway. What a gift it was to my children that they had grandparents and a family home for get-togethers within walking distance.
And what a boon it was to the grandparents that we were close by as they aged. Maybe it seems irrelevant in the days of Skype and trans-continental relationships, but humans have lived close to their kin for millennia, and not out of habit or inertia. There are so many other problems with the insane cost of living in Palo Alto, including pushing out the educated professionals who have always formed the base for our progressive politics and activities. I first read it as, Create Equality--a good old PA value.
Then I realized that it meant Create Equity--a different story altogether. I don't know if there is any viable solution to the issue of crazy housing costs--there's not much in life that is actually under our control. I do know that for the first time in my life, I have been seriously questioning the value of living in Palo Alto.
And I'm certainly not the only old-timer who feels that way. Go to the Do you remember the old Palo Alto? I even have conversations with complete strangers who share my concerns. They're easy to recognize--they're over 45, don't wear hoodies and don't dress up to go downtown. My preferred choice of sites is the Caltrain right of way as described above. This is all good and I hope Mountain View and Redwood City will follow suit to make this the Worlds economic and techno hub.
And this especially includes East Palo Alto and East Menlo Park, which would be better served by economic growth to force the modernization of those areas, ending its long history of blight and crime. Then this whole area on either side of would be an upper middle class area with greatly reduced crime and no schools such as those in Mountain View that are a state wide disgrace to their sub-sub-sub-standards grades and academic performance.
We do not need diversity for its own sake, and for people that cannot afford this area, well tuff, there are thousands of other places to live and maybe then we can go to our new modern libraries without fear from sitting on a chair and getting bed bugs. Steve, Surely, you do not intend to be disrespectful, but I find your response to my post indicated you did not read it carefully. I did not call my home a "sardine can".
I did say retired people live here. I did say families live here, though only with young children. I did say neighbors walk downtown. I could go on and on, but there is no point. I do think this is a happy lifestyle, for many people, including me.
Related Posts